Community Services
---
Family Self Sufficiency Programs
The Family Self-Sufficiency (FSS) Program is a voluntary program that has been established to facilitate families assisted by the Housing Choice Voucher (HCV) and Public Housing (PH) Programs to increase their earned income and reduce dependency on welfare assistance and rental subsidies. This program is designed to motivate and help participants identify career goals and overcome barriers which may be preventing them in achieving their goals.
Under the FSS program, low-income families are provided opportunities for education, job training, counseling and other forms of social service assistance, while living in assisted housing, so they can obtain skills necessary to achieve self-sufficiency.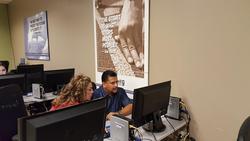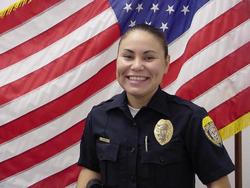 HACY's Family Self-Sufficiency Program  represents a community based approach to the    organization and delivery of locally available community services in order to assist  eligible families to become  self-reliant and independent of all forms of public assistance. The Program is designed to identify the needs of participating families and to deliver a comprehensive and coordinated set of services to facilitate their efforts to achieve and maintain economic self-sufficiency. As such, the program operates under the guidance of a Program Coordinating Committee (PCC) with a membership representative of the community served, the target population, and the Authority itself. A service plan and FSS contract will be developed and maintained for the head of household and each qualified adult participating family member. Participants become parties to contracts stipulating the requirements as well as the benefits of the program. Once clients are profiled, they are referred to the appropriate support agencies in an effort to assist them in overcoming obstacles to self-sufficiency. The ultimate goal of the program is to lead those in need toward the path of independence via coordination of services and added incentives.
HACY provides guidance, support, education, assistance, service coordination, case management, and homeownership opportunities to approximately 300 housing program participants in the FSS Program. HACY typically meets/exceeds HUD Logic Model Requirements for community services and has served participants for almost two decades. HACY has been recognized as a Most Valuable Partner by HUD and is acknowledged as the state's largest and most successful program.    
Looking back at the last few years, the FSS Program has successfully graduated a total of 150 families, and helped approximately 100 families (including public) purchase a home, increase income, eliminate the need for welfare, and achieve economic independence.
To learn more about the program please reach out to our Family Self-Sufficiency Team. 
Rafael Jubera 928-782-3823 ext 153
Brenda Buenrostro 928-782-3823 ext 121
Joanna Carreno 928-782-3823 ext 130
Claudia Zavala 928-782-3823 ext 134
To learn more about FSS Program Action Plan click Here!