Community Services
---
SHINE Program
The SHINE Program is an after-school sports and character education program offered to youth of high poverty neighborhoods in grades three through six throughout the Yuma community.
The Program is designed to promote constructive activity during critical and typically unsupervised after-school hours. The Program is designed to teach youth the fundamentals of team sports and facilitate a general understanding of various competitive games. Additionally, the Program serves to challenge individuals physically and mentally, aids in fostering team spirit, promotes healthy competition, conditions discipline, develops citizenship and good sportsmanship, and builds youth of strong moral character. Finally, the Program focuses on physical fitness, exercise, nutrition, and overall health and wellness.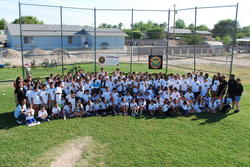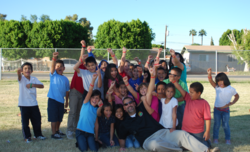 The seasonal program meets weekly during the school year from 3:30PM to 5:30PM. Additionally, we offer year-round activities at various times throughout the week for youth located at one of the largest affordable housing developments within the City of Yuma.
The SHINE Program received an award from Arizona NAHRO for Program Innovation of the Year. It was also a Finalist for Outstanding Afterschool Program in 2011.
A team of HACY coaches (volunteers) facilitate the event and incorporate educational discussion on the following principles.

Understanding Self
Honesty and Trustworthiness
Respect
Responsibility
Fairness
Kindness and Caring
Citizenship, Environmental Awareness, and Community
Courage and Perseverance
Self Discipline
Sportsmanship
Leadership
Health and Nutrition