Community Services
---
Multi-Family Service Program (MSP)
The Program (Multi-Family Service Coordination) is designed to assist residents of Public Housing to become or remain self-sufficient and more knowledgeable of the resources available in the Yuma community. There are many common needs for older and disabled residents. The most common need is to remain in their home. With the help of the Multi-Family Services Program many residents will be granted that wish as they can remain in reasonably independent living situations.  links seniors and persons with disabilities to essential community supportive services.
The MSP Program offers initial needs assessment to determine unmet needs and provide referrals to medical or mental health services, meal or nutritional services, emergency response services, and educational workshops. Employment information is available to those who are interested in working as well as transportation services provided for qualified participants.
The service coordinator position provides information and referrals to residents in a community who need support services to maintain self-sufficiency.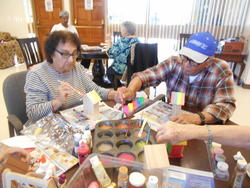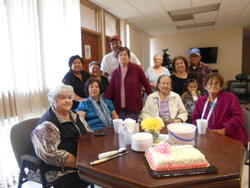 The work of service coordinators aids low-income seniors, individuals with special needs, and families residing in affordable housing. Service coordinators assist low-income seniors in identifying, locating and acquiring the services necessary for them to age in place in their own homes. Service coordinators provide assistance and access to community-based supports, skills training, and resources for low-income families to achieve self-sufficiency and economic independence.
For seniors and disabled adults, service coordinators assist in accessing needed supportive services to allow them to: (1) maintain their independence and remain in their homes and (2) avoid premature admission to more costly institutionalized care.
For low-income families, service coordinators provide assistance and access to community-based supports, skills training, and resources. They also work with adults in the family to develop a plan of action to assist them in: (1) achieving greater economic security by linking them with programs to improve their literacy, job skills, education, and money management training and (2) improving the educational performance of low-income children by linking them to after-school programs, nutritional assistance, and other programs to aid them in moving out of poverty.
For owners and operators of apartment communities, service coordinators can: (1) reduce apt. turnover and damage by intervening and assisting with resolution of lease violations and (2) facilitate a stronger sense of community at affordable apartment complexes thereby decreasing crime and increasing the safety at and marketability of these facilities.
Claudia Zavala MultiFamily Service Coordinator 928-782-3823 ext 156